Discover your possibilities - we look forward to meeting you!
You love data and technology, you are a quick problem solver, creative, structured and eager to learn, build and make things happen? Search no further, get in touch with us today!
NEXT Inside Stories
From Tokyo to Hamburg and Melbourne to Havana, you'll find an incredible mix of cultures, personalities and traditions at NEXT. Everyone adds their cultural backgrounds and work experiences to make our workplace and every day a truly amazing, authentic and vibrant place to be. Take a look at behind the scenes!
Alina Schäfer, Data Scientist
"After deciding on a career in Data Science, the last question for me was whether to go big or small. In addition to a position at the Berlin startup NEXT Data Service, I also had the choice of a job at VW's Tokyo location. But I made a conscious decision to go with the startup. Why? Because I could be a big cog there. Having an impact has become super important to me in the past and at NEXT I was allowed to work directly on projects, report and even present to customers. I would never have gotten that opportunity so quickly at a big company. On top of that, I hit it off right away on a human level during the interview. Starting with a sample task, which was not a typical standard question, but a practical task from an old company project. That suited me personally and my expectations, and so there was a real flow in the following conversation – it was totally relaxed, we exchanged ideas completely in our element as Data Scientists and simply understood each other. It was like a good first date, I could have gone straight to dinner with my boss afterwards."
Till Sannebeck, Data Coach
"Unsuspectingly, I stumbled into an externally led seminar during my studies that would keep me busy for the semester. Not because I had to struggle through a heavy curriculum, but simply because I was having so much fun identifying and designing an industry-specific Data Service in this innovation project that I could easily devote my time to it. It quickly became clear to me that this was something I would want to spend my time on even after I graduated. Although my first contact with NEXT Data Service already existed and the collaboration seems obvious in retrospect, after graduation it was finally a friend who unknowingly pointed me to the job offer as a Data Coach. Today, I work in a young and familiar environment with the very conception and organization of digital services that attracted me so much back then. We work in a wide variety of industries. This not only challenges me creatively and organizationally, but also opens up new worlds to me time and again, most of which I had no contact with beforehand."
Nobuko Yano, Data Scientist
"After gaining several years of experience as an IT specialist/project manager in Japan, I moved to Berlin with my family. There I could have continued my previous profession, but I didn't. Instead, I tried to listen to my heart and do something new. Instead, I tried to listen to my heart and dare something new – which led me to programming/development and specifically "coding". I had been working in this field as a Project Manager for quite some time and had worked with many developers – until I wanted to be one myself. Of course I had doubts if I wouldn't be too old or if it's just risky to start something from scratch. But after I quite by chance found a job ad from NEXT Data Service and did the interview with Stephan Sommer-Schulz, all those doubts were gone! I am very grateful that I was able to start my career as a developer here. Besides the already exciting job as a Fullstack Developer, I really love what a diverse team we are. This is not just about things like nationality or gender, but that NEXT really appreciates different opinions and backgrounds. This brings a lot of fun to my work and encourages my creativity to shine through."
Alexander Perl, Data Coach
"It was almost three years ago by now that I started at NEXT, at my request initially only limited to six months, as a Data Coach. At the time, I was still a partially single parent with my two children. I assumed that I would only support NEXT for a while, because the speed and the pressure, which is not unusual in an incubator, would probably not be manageable for me. After just two months, however, it was clear to me that I wanted to stay. True, it had been confirmed that we work fast and also like to deliver very good results quickly. But the community at NEXT showed me that we can always talk to each other in a short way in order to deal with the situations that also stress us individually. It's always about everyone only being able to deliver 100%. Everything beyond that we have to organize differently. And so today I have found my place in this good working community, a social performance community as we call it. And I have discovered as my personal mission to preserve exactly this wonderful community in the future."
Dr. Masud Fazal-Baqaie, Data Coach & Product Journey Manager
"Job start at Corona – almost three years ago, my move to Berlin brought me to NEXT. I wanted a job in the consulting environment without living out of a suitcase (I had no idea about the daily routine with Corona yet). Three aspects make NEXT special for me:
>> An environment with Data Science and AI topics for innovations in corporations and medium-sized businesses. For example, in my first project, I was responsible for developing an AI platform for exterior sound prediction for a large German car manufacturer.
 >> The mix of startup environment combined with professionalism. Flat hierarchies, short distances and flexible remote work meet founders with a lot of professional experience and the corresponding self-image in terms of work quality and interaction with each other. If things don't suit me, I can get them out of the way in a personal discussion at eye level.
>> Highly dynamic and broad field of activity. Since I joined NEXT, the team has more than tripled in size. The constant change creates broad fields of activity and creative scope, which I can play with according to my preferences and abilities. Through the cooperation with sister consultancy UNITY, these go beyond NEXT itself. In my first weeks (before Corona), I was surprised by the high proportion of flexibility and remote work – in the meantime, this has become the norm everywhere. I tend to meet the entire company at company events such as summer parties and strategy days. So it's all the nicer that in the last three years, many personal friendships have also developed through NEXT and joint activities such as bouldering and game nights have been added. I look forward to the additional bright minds who want to make a difference and with whom I can bring further innovations to the SME and corporate world."
Daniela Neumann, Startup-Builder and Product Owner
"In January 2018, over a traditional Berlin french fry and curry sausage platter, Stephan Sommer-Schulz asked me to accompany him on his new startup adventure. He and his friends Marcus Goerke and Sebastian Busse were founding Next Data Service AG at the time. Since I had other plans at the time and had to leave Germany, I was not able to return to Berlin and join the growing NEXT family until March 2020. I love startups and have spent the last 20 years of my professional life as a founder, mentor, coach and active startup builder. NEXT is a perfect fit for my need for entrepreneurial adventure and drive to grow through each new challenge and difficulty we face in our mission to scale data-driven solutions in B2B sectors. I also like the fact that we don't just start companies. We're curious and creative and excited about finding the best of UX, data, and AI to build truly bold, highly usable, and desirable leading-edge solutions. And what I really love about NEXT is that when I look around, I see an amazing bunch of nerds and nerdettes, artists and friends…. A cool mix of lovely people that I consider my second family. I think all of NEXT's colleagues are here and stay here because they love what they do and the people they do it with."
Armando Geisler, Data Coach
"After finishing my degree in Business Analytics, I was looking for the opportunity to delve further into Data Driven Business Models. I was excited by the countless ways in which data and KI can be applied to business and especially in a startup context. As an early career professional, I was looking for a company like NEXT where both of these sides were lived out. After my initial interviews, I realized that I had also encountered a culture match at NEXT. Clear responsibilities, respect and understanding for individual wishes, and harmonious cooperation quickly stood out and soon led to my decision to want to belong."







Good reasons to work with us
WHAT WE OFFER
Here you can see all our benefits at a glance and find out what working for us is all about.
Workplace of your choice:
Decide where you prefer to work - be it in the comfort of your home office or at one of our locations in Berlin, Braunschweig, Frankfurt a. M., Hamburg, Cologne, Munich, Nuremberg, Paderborn or Stuttgart. Combine office and remote work according to your preferences.
Flexible working hours:
We know that creativity knows no fixed times. That's why we offer you flexible working hours so you can take advantage of your most creative moments whenever they arise.
Top equipment:
When you start at NEXT, you'll receive your own MacBook as a work device - your faithful companion for all your professional adventures.
Challenging projects:
At NEXT, you will work with us to build and expand an innovative and growing startup in the field of 'AI as a Service' and 'Data-Driven Consulting'. Here you can expect many exciting projects where you can use your creative skills!
Creative freedom:
We value your ideas and offer you room for your personal, part-time projects and professional development. Dare! We trust you!
Coaching & Mentoring:
You'll work with seasoned professionals who have over 15 years of professional experience, and you'll be assigned a personal mentor to guide and support you.
Employee Involvement:
At NEXT, you'll get the opportunity to share in the company's growth and profits.
Events and sports activities:
Besides summer party and Christmas party we organize employee events and sports activities several times a year. Join in, have fun and get to know your colleagues better - at NEXT, work can also be fun!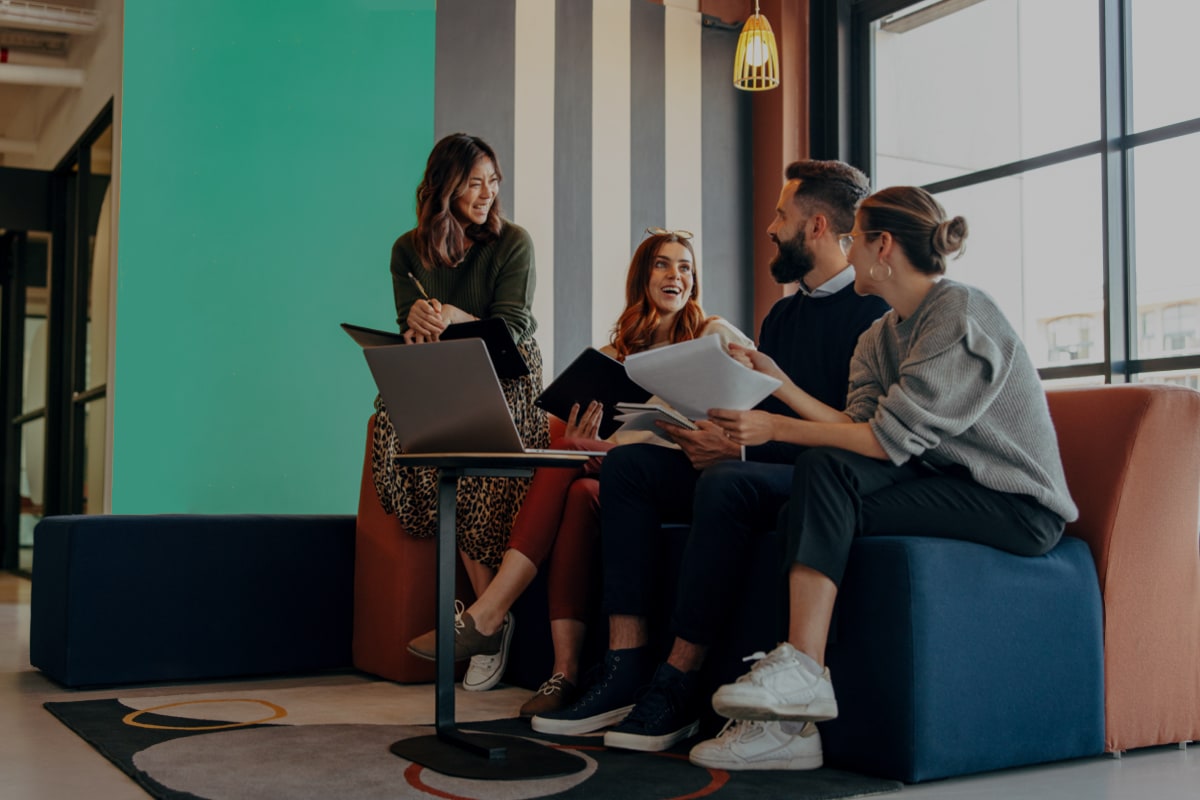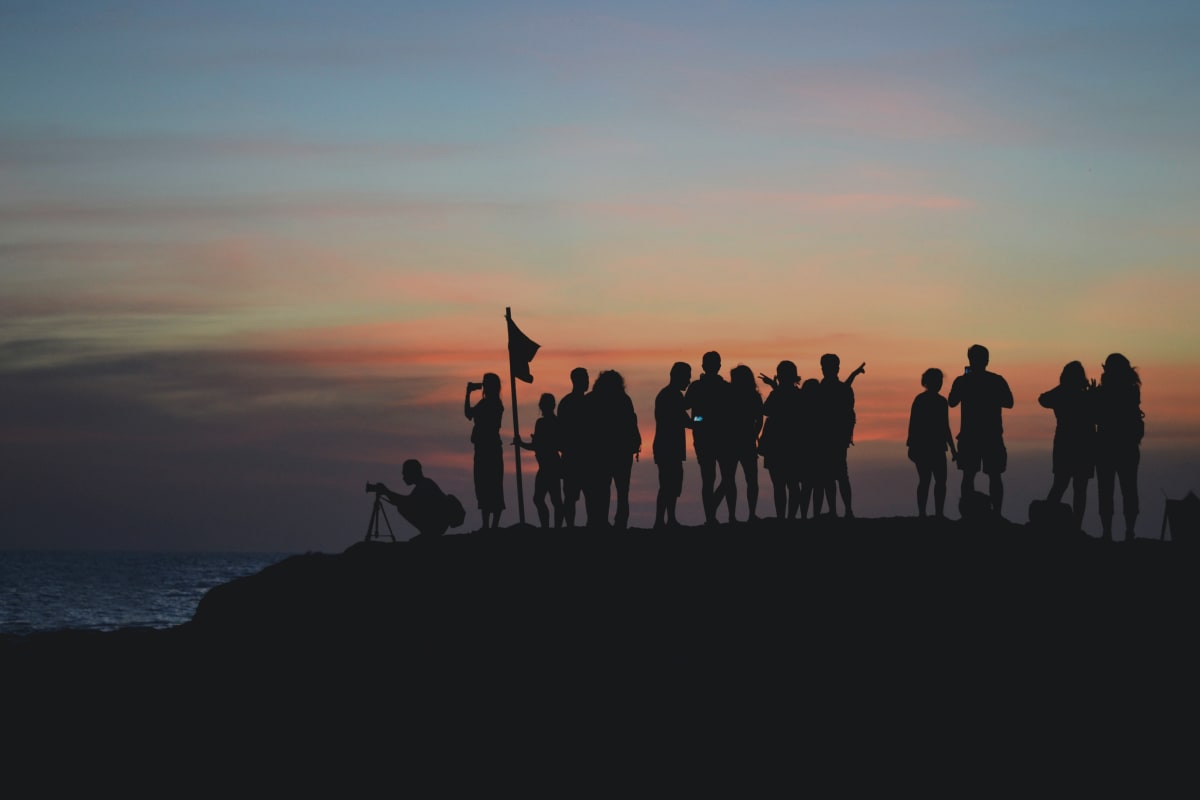 The application process at NEXT
Want to make a difference with your talent?
Apply now!